see what fits your truck
Share Page:
Ranch Supreme Truck Cap
When you need more space, more height and a higher truck cap, the Ranch Supreme delivers with a 9" lift above the cab level. Special shaping offers more economical operation due to the reduction in wind resistance, saving your fuel. The single bay option allows for load of light in the cab with large windows all around.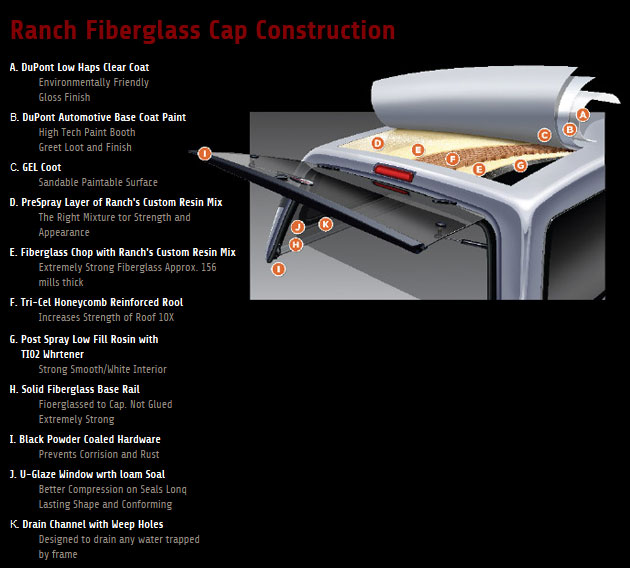 Image Gallery